---
New Pictures from Denver and San Francisco Check 'em out!
"This system is going down for reboot NOW!"
- system
---
Otherwise mail to the Magnetic Satellite
We are
---
MAGNETIC NEWS and SHOWS (Updated Aug 7 2003):
Cinnamon Girls with Grant Hart (of Husker Du), Eagle Tavern, Thursday Sept. 18, 2003

October 15th Victor will be playing a solo show at the Make-Out Room with Steve Daubenspeck


Monks of Doom Shows:

10/17 - Capital Garage, Sacramento, CA

10/18 - Los Angeles, Spaceland

10/23 - Berkeley, Starry Plough

10/24 - San Francisco, Bottom of the Hill

also: Jonathan will open these last two shows with some Edgy band made up of:

Myles Boisen -gtr, etc. Gino Robair -drums. Chris Xefos -bass. Anne Hege -vocals, gtr. Jonathan Segel -vocals, gtr.

no frills!

improv shows with Jonathan:

CD Release Shows honoring the release of "Gen" by Jonathan Segel and Shoko Hikage:

Sept 11 at the Luggage Store Gallery in San Francisco

LUGGAGE STORE GALLERY NEW MUSIC SERIES

509 Ellis St. (between Hyde & Leavenworth)

Sept 21 at the Jazz House in Berkeley, opening for the Trio Natto (quartet actually)

3192 Adeline St, Berkeley, by the Ashby BART station.





October 15th Victor will be playing a solo show at the Make-Out Room with Steve Daubenspeck

Victor Krummenacher's 4th solo CD, "NOCTURNE" is out for WEB and SHOW sales only. Order from us, www.pitchatent.com, or buy it from CVB on the road.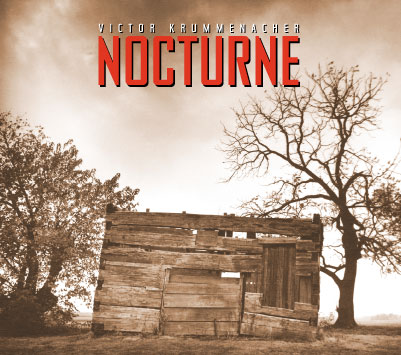 A companion CD of demos, covers and outtakes called "SAN SOLEIL" will be released in mid-February. This release will be limited to 500 only, available only online, and I'll be numbering them and signing them as they go out. The CD features covers of Richard Thompson, David McComb, and Gillian Welch, outtakes from Bittersweet, and demos from Nocturne. 1999-2002.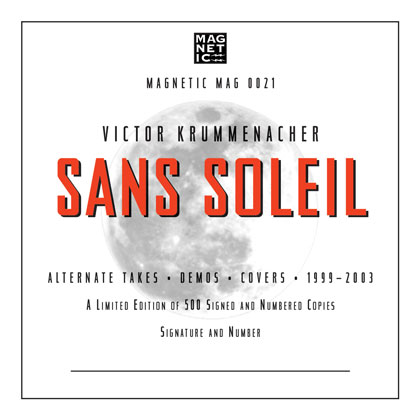 Jonathan Segel's new CD, "Edgy Not Antsy" is (almost) out for WEB and SHOW sales only. Order from us, www.pitchatent.com, or buy it from CVB on the road.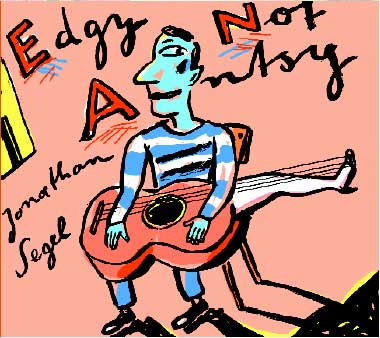 Jonathan Segel's new CD,"Non-Linear Accelerator" is out for WEB and SHOW sales only. Order from us, www.pitchatent.com, or buy it from CVB on the road.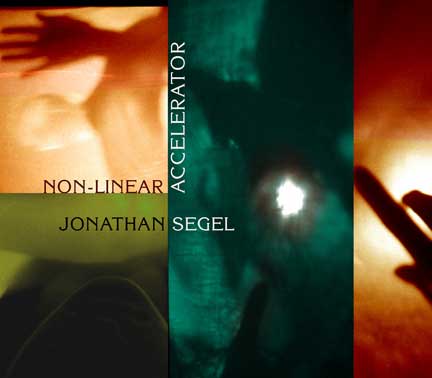 to accompany these, as if that wasn't enough, two improv cds will be out later this spring on the Canadian Label Spool: A trio improv recording of Jonathan with Fred Frith and Joelle Leandre (!!)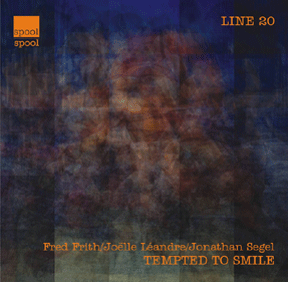 and a duet recording of Jonathan with Shoko Hikage on koto called "Gen", which means string.
Take a look here, too: the new JES non-linear accelerator page.
more improv was done last year- jonathan did a solo improv recording on the Art Ship, released on Art Ship Recordings label on a mini-CD. It is available from us now, $8 ppd!
scenes from our recent past lives: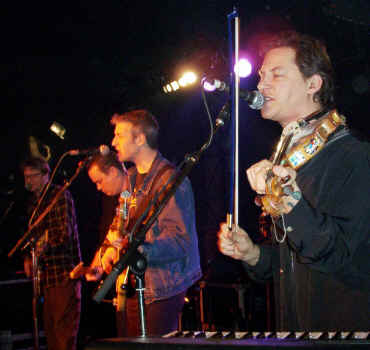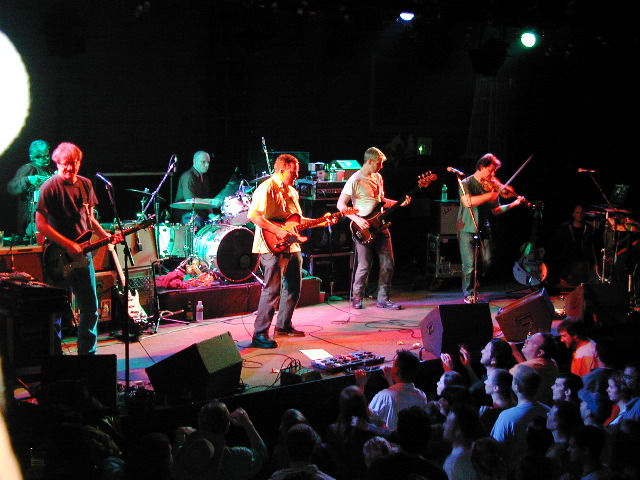 want to see something interesting? here's what the screen of my laptop looks like when we're playing Tusk: TheNotTuskMax/MSPPatch


Just in case you need to see at least ONE of the movies that Jonathan has scored,

the Invisibles is out on dvd and vhs and available to buy or rent - i've seen it at Hollywood video. The cover is stupid, but the movie isn't like that. it's rated a full "just average". yeah. now if i could only get paid for this one...
For some of the most outside music ever, check out Japan Improv's new Annual Magazine. In this first issue, Jonathan is playing in Brett Larner's M-7 guitar ensemble, scrubbing strings longitudinally so that they squeal in ways that no human would recognize as guitar. We actually did this a bunch all over the place, so there will be other recordings of it also...heh..
Victor Krummenacher, Jonathan Segel and David Lowery have completed the restoration of an old old Camper project....a cover of Fleetwood Mac's "Tusk" (all 20 songs). OUT NOW and available from Pitch-A-Tent.
The Monks of Doom will get the covers record out as soon as we can pay Immergluck more than he can make being in Coca Cola commercials. We are discussing some touring based on David's availability away from the Counting Crows, but this probably won't happen until next year, at the earliest.
---
MAGNETIC DISTRIBUTION INFORMATION
new online extra distrubution: we are now also part of the bay area's ULTRA INDEPENDENT RECORDING COALITION, a group of the weirdest and bestest music form the bay area, lots of improv, avant garde and whatnot.

We are distributed in the United States by Revolver and Carrot Top.
If you are an indie store looking to carry Magnetic CDs, please give either of them a call.

We are aligned with Pitch-A-Tent Records, David Lowery's record label. Online mailorder includes all the Magnetic music too, online sales and MP3 downloads!! Many fine artists available, including Kitty, Koester, Je Suis France and Camper Van Beethoven (who?).

Here's a link to the Pitch-A-Tent/Magnetic online store. The "retooled" Camper Van Beethoven CD titled "Camper Van Beethoven is Dead, Long Live Camper Van Beethoven," is available HERE on the Pitch-A-Tent web site.

We are represented in Germany by Swamp Room Records, if you are in Europe, you can go to them for our CDs. email them at Swamp Room If you think you are in Europe but are actually in Holland, you can ask your record store to call Bertus Distribution as well, to find our CDs. In Japan, please ask at Modern Music record store on the 2nd floor of the Terada Bldg in Matsubara, Setagaya-ku, Tokyo, or make that Masonna guy get some of our discs at Alchemy in Nishsi-Shinsaibashi in Osaka.
---
NEWEST RELEASES! OUT NOW!
MAG0023 Jonathan Segel "Non-Linear Accelerator" CD. Available 7/12003. $15.00 ppd. MAG0022 Jonathan Segel "Edgy Not Antsy CD. Available 7/1/2003. $15.00 ppd. MAG0020 Victor Krummenacher "NOCTURNE" CD. Available 7/1/2003. $15.00 ppd.

CDs from 2001

MAG0019 Camper Van Chadbourne "PSYCHADELIDOOWOP" 12" vinyl picture disc. Only $12.00 ppd.
Available only through us here at Magnetic! Limited 500 copy pressing.

See the MAIL ORDER page if you want to buy it.

MAG0017 - moth wranglers "never mind the context"AVAILABLE NOW! get it now or be unhip.

MAG0019 - Camper Van Chadbourne "PsyCHADelidoowop" cds here now! Buy it immediately. Also available at the Pitch-A-Tent/Magnetic site for online sales...

CVC tour Pictures! look here!
For more information on Eugene and his whereabouts, check out the House of CHADULA!!!

MAG0018 - Magnet "Caffeine Superstar" a new beautiful cd from Mark Goodman, with Victor on bass. Deep and slow this time. includes a cover of "I wanna be sedated" in honor of joey...

MAG0016 - Robi Del Mar "Alone in the Belly". Robi Del Mar is Steve Daubenspeck from Granfaloon Bus with Victor Krummenacher, Danny Heifitz, Russ Blackmar, Jonathan Segel and many other folks from the over-30 SF altrock scene. The kind of CD that comes from spending too much time in Saint Croix, Germany, San Francisco, schoolteaching and serving in the military. You'll love it!

CLYDE WRENN: we have the new Clyde Wrenn cd, "the Blue Cliff Record" from the amazing dramatic and heavy lead singer of the Container. Jonathan is all over this record (but didn't produce it this time...) $11 ppd...

MAG0024 - Monks of Doom - The Covers Album (title tbd). Monks fans watch out - A combination of live/studio/old/new covers of tunes by The Soft Machine, The Kinks, Joy Division, Wire, Nino Rota, Raymond Scott, Rold Kirk, The Red Krayola, Quicksilver Messenger Service, Peter Green's Fleetwood Mac and more. Coming Summer 2002. Proof of what music geeks we actually are.

CDs from 2000
MAG0015 Victor Krummenacher's "Bittersweet" (in its amazing digipac packaging designed by Bruce Licher of Independent Project Press) $15ppd.

MAG0014 Alison Faith Levy's "My World View" $13ppd.

MAG0013 Jonathan Segel's "Scissors and Paper" $12 ppd.

MAG0012, Greg Lisher's "Handed Down the Wire" $12 ppd


Storytelling Found!

Storytelling LPs available from LPnow.com for a minscule $6!!!! please do not mistake this record for the soundtrack to the new Todd Solondz film.


MP3s:

MP3s are now downloadable from these four album pages or from the pitch-a-tent site. SOON almost all of our catalogue will be downloadable for a dime at Avantnoise in the UK or FranceMP3, in France of course.
VIDEOS:
Believe it or not, we've made some videos! And believe or don't, they're now available to you right here, the MagneticMotorworks TV channel. In quicktime form. Yes, music videos, the lowest form of art aside from sit-coms and infomercials (see what living in hollywood will do?) Complete slapdash, but a few tunes on tape, done for the benefit of sales in Europe supposedly.

4 songs:

We got a few copies made on VHS if anybody wants one, please email us. So far a few people have said so, so what i'm probably going to do is sell them for $10 - In fact it's been such a fun thing, these little films, that we're thinking of making a real Magnetic Video for sale in 2001, with Alison and Dent and other things too. When we do that it'll probably be $25 or so, but whoever has bought the 4 song video will get discounts to compensate for having to watch these same four videos again...

---
REVIEWS
There is a great review of Bittersweet here at CD Consumer , and a good (but strange) review of "My World View" from the New York Press! here's more reviews of "My World View": AMZ Musiczine
Jonathan put a couple that he found on the new Stinky Reviews page.
---
RADIO:
well, we sent lots of our new cds out to radio stations, many college and/or alternative stations. I have no idea if they are being played, I haven't seen either on any playlists except the Fear and Whiskey show on WRCT at Carnegie Mellon University and the Rebelion de las Antioxidants in Valencia, Spain. IF anybody hears them please email me so i know. And find your local radio and call them to tell them to play these cds all day long. Apparently WNYU has at least added some discs to the library...
Here is a new website beginning for Discobolus Records, home of the Lords of Howling and the Art of Flying, etc..... for all of those of you whohave been asking...
---
Jonathan's Vietnam "tour diary" it is here: South East Asia Travelogue, or an edited motorcycle-centric version at Motorworld.com
---

Victor Goes Double Plastique!
Victor's First two solo releases have gone into bonus pressings. If you can't find them, we've got them: Complete with new packaging, this is Victor's first solo release from 1995. Recording partially solo and partially with his band at the time, A Great Laugh, this CD is Victor's first foray into the world of the songwriter, following the Monks of Doom's demise in 1993. It features Victor's first efforts with Bruce Kaphan (including the beautiful Clean as Filth and Finesse, New Mexico and Out in the Heat) as well as great songs like the Anetebellum, Water Gone to Mist and Evangelina Will Sleep. Victor's second solo album, written and released in short order in 1997-1998, this album was a reaction to cleaning up and taking some time off the road. Critically accalaimed, it features some of Victor's strongest material including live stapels like Nothing Outside, Saint John's Mercy, The Long Way Home and Thunderhead. Our best selling CD to date, it's has been hailed as "the best of the post Camper Van Beethoven recordings."

---
The Communal Listening Stack:
Cassandra Wilson - Belly of the Sun
Carla Bozulich - Red Headed Stranger
Beefheart - Safe As Milk
Arnold Dreyblatt - The Sound of One String
Gong Kebyar -Gundung Sari, Bali
Carla Kihlstedt - 2 foot yard
Nobukazu Takemura - 10th
---

Place all orders to our normal address, Box 460816, SF CA 94146, and they will be handled, touched, licked, personally by us, we promise.





just a little note from the RIAA: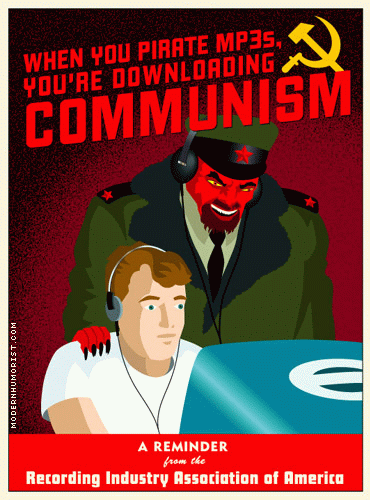 although we really should point out that this is disinformation at its best: downloading art without paying for it only would work in a communist society where the artists are sponsored by the state. in a capitalist society, it promotes the further division of class within the artistic community, that is to say that either an artist is a hobbyist who gives away their art for free or they are a professional who is sponsored by a corporation or the government. there is no longer the middle class level of sustenance-level artists within this current economy.
snail:
P.O. Box 460816

San Francisco, CA.

94146-0816
© 2525 MAGNETIC